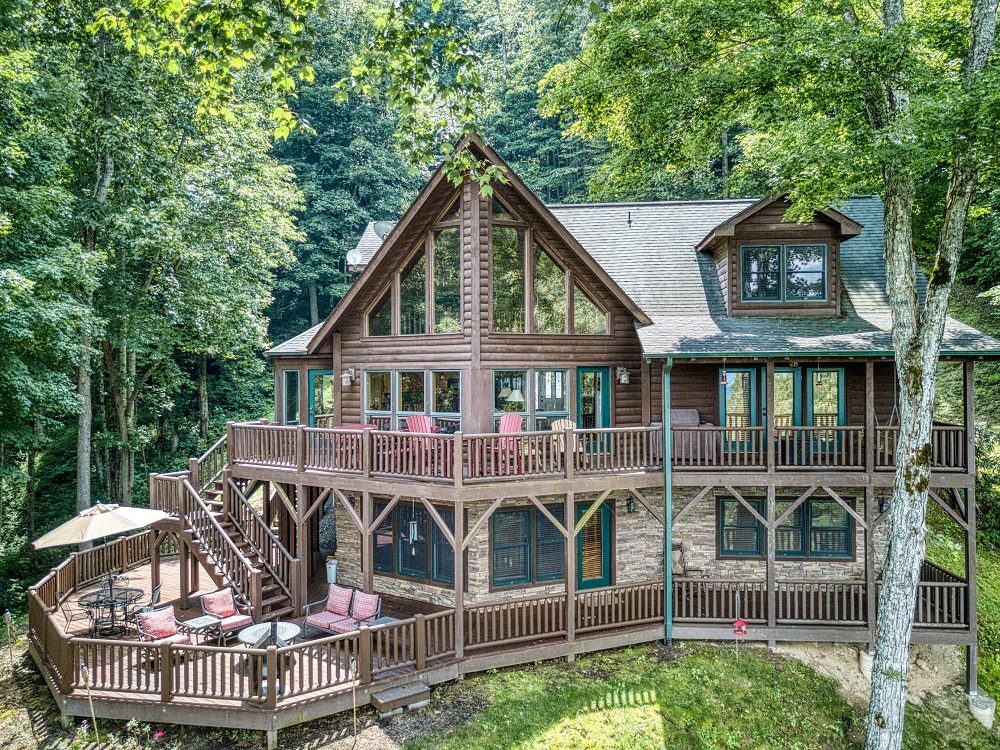 When you want to seclude in the mountains for a weekend or a few days, you have options of where to go. Maggie Valley and the Great Smokie Mountains are great places to go to for vacation.
RELATED: Cabin vacation rentals
Here are a few amenities you want to look for in these cabin rentals:
---
1. Cozy space
A cozy place is probably the main reason someone wants to travel to the mountains. Most cabins have this feel, but take a look at pictures to make sure it's what you're looking for.
Look for comfy couches, ceiling fans, fireplaces, accessible kitchen tables, and a porch.
2. Great views
View this post on Instagram
Maybe more than a cozy space is a need for a great view.
What's better than a view of rolling green (or autumn colors in the fall) mountains?
Few views are better than a vast mountain range.
RELATED: Here are the best 5 places to eat in or near Maggie Valley 
3. Rocking chairs
Rocking chairs are a staple for mountain homes. Like your grandparents' home, look for a set of rocking chairs.
It's even better if they are on the front porch. Watch the sun rise and set over the beautiful mountains.
4. Clean bathrooms
Not all bathrooms are created equal. Light colors make it feel comfortable. Look for bathrooms that are clean, organized, and put together.
Larger bathrooms are even more fun. Look for a large tub to take an even bath.
5. Wood…and lots of it
What's a cabin without wood? Not only does it look beautiful, but it also adds a great smell to the home. This smell will stay with you for a long time.
RELATED: Visit Wheels Through Time Motorcycle Museum in Maggie Valley
6. Central air
Most homes these days have central air, but a few do not. If it doesn't tell you in the description, ask the homeowner.
Heat and air conditioning are critical at peak times of the season.
7. Washing machine and dryer
If you stay for a long time, you will need a place to wash clothes. Even more so if you go on a muddy hike.
At the very least it's best to have a washer. Clothes can dry outside during summer.
8. Conveniently located
View this post on Instagram
For some renters, this may not be an issue. Some people need a grocery store within a few-minute drive — particularly those with kids.
Others want to be secluded away from people during their vacation.
If you go during the winter and the weather may be bad, make sure you can leave even if there's a lot of snow. It's best to not get stuck at the cabin for a long time.
9. Strong wifi
Even though cabins are meant to be a retreat away from the normal, you may want wifi. Stream movies or other online content while relaxing during your stay.
---
RELATED: Maggie Valley
We represent and offer vacation cabin rentals in three Western North Carolina communities: Eagles Nest, Laurel Heights, and Ridgewood Estates. Browse and select a luxurious cabin for one or many people in or near Waynesville and Maggie Valley. Our office is located in the heart of the Smoky Mountains between Asheville and Cherokee.