Vacation Rentals Near Me: Discover the Perfect Getaway in Maggie Valley 
Are you yearning for a memorable vacation amidst breathtaking natural beauty? Look no further than Maggie Valley, a charming destination nestled in the heart of the Smoky Mountains. With its picturesque landscapes, outdoor adventures, and cozy accommodations, Maggie Valley offers an ideal escape from the hustle and bustle of everyday life. When it comes to vacation rentals near me, one name stands out: Smoky Mountain Retreat Rentals. Let's dive into the types of rentals they offer, ranging from cabins and small homes to luxurious retreats, catering to various reasons visitors might have for visiting Maggie Valley.
Cozy Cabins: Embrace the Charm of Maggie Valley
Picture yourself nestled in a cozy cabin surrounded by majestic mountains and lush forests. Smoky Mountain Retreat Rentals offers an array of charming cabins that provide a rustic yet comfortable experience. These cabins boast modern amenities, such as fully equipped kitchens, inviting living spaces, and private outdoor areas. Whether you're planning a romantic escape, a family reunion, or a fun-filled trip with friends, these cabins provide the perfect base for exploring the wonders of Maggie Valley. Check out their cabin rentals here.
Vacation Rental Homes: A Quaint Retreat for Your Vacation in Maggie Valley
If you prefer a bit more space and privacy, Smoky Mountain Retreat Rentals offers an excellent selection of vacation rental homes in Maggie Valley. These rentals provide a home away from home experience, featuring multiple bedrooms, spacious living areas, and well-appointed kitchens. Ideal for families or groups of friends, these small homes allow you to relax and unwind after a day of adventure. They are also perfect for hosting family reunions or gathering colleagues for business retreats, offering a comfortable setting to reconnect and bond.
Luxury Vacation Homes: Indulge in Extravagance and Serenity
For those seeking an elevated vacation experience, Smoky Mountain Retreat Rentals offers luxurious homes that exude elegance and comfort. Imagine lounging in a private pool, enjoying breathtaking mountain views from a spacious deck, or unwinding in a lavish master suite. These high-end rentals are meticulously designed to provide the utmost in relaxation and sophistication. Perfect for executive retreats or corporate getaways, these luxury homes offer the ideal setting for both work and play, ensuring a productive and memorable experience.
The Overall Experience of Vacationing in Maggie Valley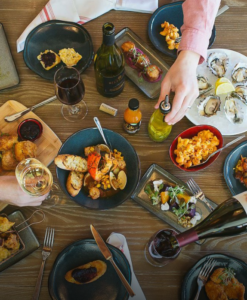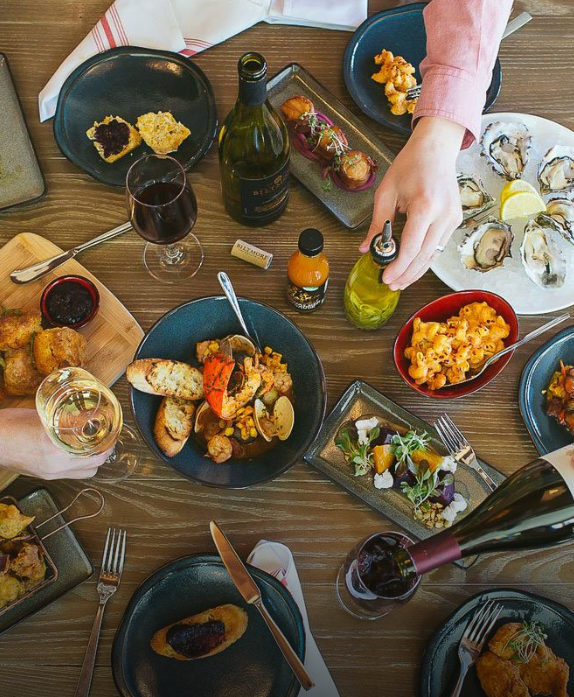 Maggie Valley offers a plethora of activities and attractions that cater to diverse interests. Outdoor enthusiasts can embark on hiking adventures through scenic trails, go horseback riding in the mountains, or enjoy thrilling whitewater rafting excursions. The region is also home to Cataloochee Ski Area, where visitors can hit the slopes during the winter months. For a more leisurely experience, you can explore the charming shops and galleries in downtown Maggie Valley or sample local cuisine at the area's restaurants.
Nature lovers will be in awe of the stunning landscapes and natural wonders found in Maggie Valley. Take a drive along the scenic Blue Ridge Parkway and revel in the breathtaking vistas. Visit Great Smoky Mountains National Park, just a short distance away, and discover cascading waterfalls, diverse wildlife, and opportunities for bird watching. The area is also known for its vibrant fall foliage, offering a kaleidoscope of colors during the autumn months. For more information, read Great Smoky Mountains National Park.
Moreover, Maggie Valley hosts a variety of events and festivals throughout the year, including car shows, craft fairs, and music festivals. From live performances exploring the Wheels Through Time Museum's vintage motorcycles, there's something for everyone in this vibrant mountain town.
Smoky Mountain Retreat Rentals – Your Vacation Rentals "Near Me" Experts
Your dream vacation awaits in the scenic paradise of Maggie Valley, and Smoky Mountain Retreat Rentals is here to make it a reality. Immerse yourself in the beauty of the Smoky Mountains while enjoying the comfort and convenience of Smoky Mountain Retreat Rentals' exceptional vacation rentals. Whether you choose a cozy cabin, a quaint vacation home rental, or a luxurious retreat, you'll find the perfect accommodation to suit your needs.
The overall experience of vacationing in Maggie Valley is one of tranquility, adventure, and natural splendor. The peaceful surroundings and breathtaking vistas create an atmosphere of relaxation and rejuvenation. Whether you're sitting on the porch of your rental, savoring a cup of coffee as the sun rises over the mountains, or taking a leisurely stroll through the picturesque landscapes, you'll feel a sense of serenity enveloping you.  Maggie Valley is also an ideal destination for family reunions, providing a backdrop of natural beauty for memorable gatherings. Spend quality time with your loved ones while exploring the area's attractions.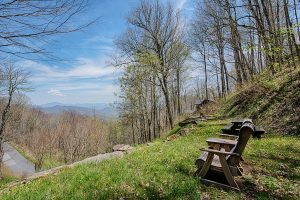 For those seeking a unique venue for business retreats or team-building activities, Maggie Valley offers a refreshing change of scenery. The tranquility and natural surroundings provide an ideal setting for fostering creativity, collaboration, and relaxation. Smoky Mountain Retreat Rentals' luxury homes offer spacious living areas, state-of-the-art facilities, and beautiful outdoor spaces, allowing for both work and leisure during your corporate retreat.
A vacation in Maggie Valley promises an extraordinary experience surrounded by natural beauty, adventure, and a sense of serenity. Smoky Mountain Retreat Rentals provides a wide range of vacation rentals, including cozy cabins, quaint rental homes, and luxurious retreats, catering to various preferences and occasions. Take the first step towards creating unforgettable memories in the picturesque mountain town of Maggie Valley. Contact Smoky Mountain Retreat Rentals today and let their knowledgeable and friendly staff assist you in finding the perfect vacation rental for your stay.