Family Reunions and Group Vacations: The Advantages of Large Capacity Log Homes in Maggie Valley
When it comes to organizing a family reunion or a group vacation, the list of things to consider can be extensive. From picking a date that suits everyone to planning activities that all will enjoy, it can be quite a task. However, one of the most critical decisions to make is selecting the right accommodation that can comfortably house your group. In such situations, large-capacity log homes, like those provided by Smoky Mountain Retreat Rentals in Maggie Valley, North Carolina, can be the perfect solution.
Space for Everyone
One of the most significant advantages of renting a large-capacity log home for a family reunion is the abundant space it offers. Unlike hotel rooms where the group might have to split across different floors or sections of a building, a log home ensures everyone stays under the same roof. With homes that offer two to seven bedrooms and can accommodate up to fourteen guests, everyone can have a comfortable sleeping space.
Moreover, multiple bathrooms mean there's no queueing up in the morning, and spacious living areas give everyone the freedom to spread out during the day. This setup fosters a more familial atmosphere and allows for organic, shared moments that strengthen the bonds between family members.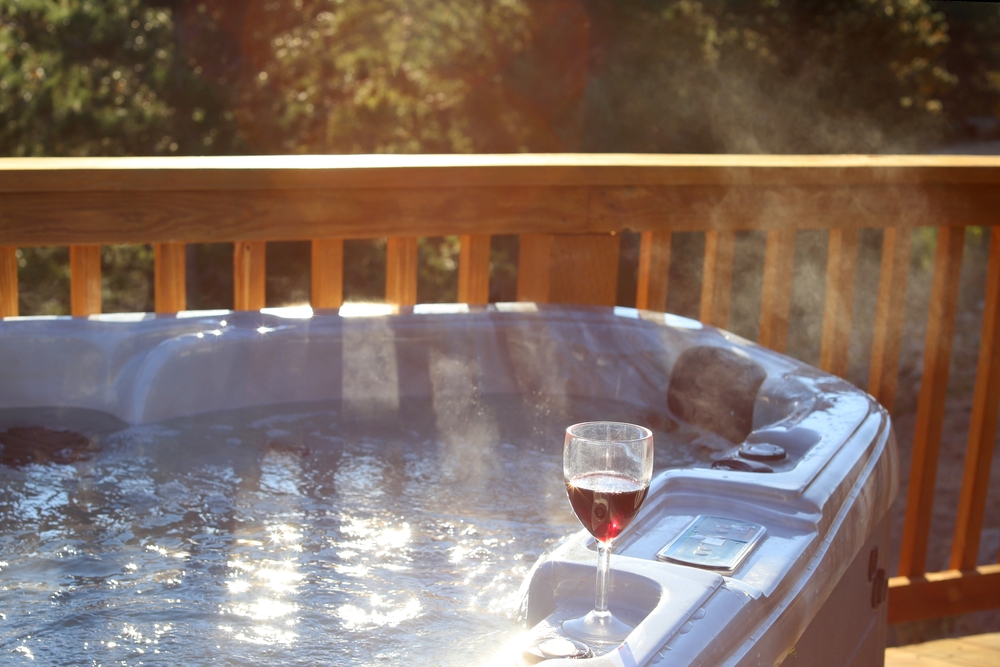 The Appeal of Shared Spaces
Shared spaces in a log home are a game-changer when it comes to group vacations. The spacious living areas, dining rooms, and outdoor spaces, such as balconies, decks, or patios, serve as common meeting points where everyone can gather. Be it having a hearty breakfast together in the morning, enjoying a barbeque in the evening, or playing board games at night, these shared spaces foster a sense of togetherness.
These spaces also allow for flexibility in planning group activities. Whether it's a movie marathon, a cooking competition, or a storytelling session, these shared spaces provide the perfect venue. The shared experiences and quality time spent together often become some of the most cherished moments of the trip.
Unmatched Comfort and Luxury
Renting a large-capacity log home does not mean you need to compromise on comfort or luxury. Each home provided by Smoky Mountain Retreat Rentals comes with an assurance of high-quality furnishings, well-equipped kitchens, and modern amenities. Often, these homes also offer additional luxury features like fireplaces, game rooms, or hot tubs.
The combination of rustic charm and modern convenience allows guests to enjoy the best of both worlds. The log cabin design gives a nod to the traditional, while the amenities ensure a comfortable and luxurious stay. This blend can enhance the overall vacation experience, making it unforgettable for every member of the group.
An Encounter with Nature
Located in the heart of the Smoky Mountains, these log homes offer breathtaking views and a chance to connect with nature like never before. The surroundings make for an incredible backdrop for outdoor group activities like hiking, fishing, or bird watching. Additionally, the tranquil mountain setting allows guests to unwind and enjoy the beauty and serenity nature offers.
The Advantage of Privacy and Convenience
Unlike hotels where constant interaction with other guests is almost inevitable, log home offers your group privacy. You can enjoy your reunion without any disturbances or interruptions. Despite this sense of seclusion, the homes are conveniently located near shopping areas, restaurants, and other recreational activities, meaning you never feel too isolated or cut off.
Creating Enduring Memories
Ultimately, the goal of any family reunion or group vacation is to create enduring memories, and a large-capacity log home can contribute significantly to this. The unique experiences, shared laughter, stories told around a fireplace, and meals enjoyed together – these moments become the highlights of the reunion and create memories that will be treasured for years to come.
Smoky Mountain Retreat Rentals; Vacation Home Rentals
When planning a family reunion or a group vacation, consider renting a large-capacity log home from Smoky Mountain Retreat Rentals. With the perfect balance of space, luxury, comfort, and privacy, these homes offer everything you need for an unforgettable gathering. Plus, the beautiful Smoky Mountain setting provides a unique and delightful backdrop for your reunion.
Ready to make lasting memories with your loved ones? Book Now – Contact Smoky Mountain Retreat Rentals today to learn more about their large-capacity log homes and book your ideal accommodation. Start planning your memorable family reunion in the heart of the Smoky Mountains today.