Living Large: The Benefits of Spacious Vacation Homes in the Smoky Mountains
Whether you're planning a family reunion, a group trip, or just a retreat from the hustle and bustle of the city, finding the right accommodation can make all the difference. For those in search of space, comfort, and a hint of luxury, look no further than spacious vacation homes nestled in the picturesque Smoky Mountains. A leader in this arena is Smoky Mountain Retreat Rentals, located in the charming Maggie Valley, North Carolina, offering a wide array of sizable vacation homes that can accommodate groups of various sizes while providing all the comforts and amenities of modern living.
So, why opt for a spacious vacation home for your next getaway? The answer is simple; they offer several key benefits that traditional hotel rooms and smaller rentals cannot match. Here are some compelling reasons to consider spacious vacation homes, especially those offered by Smoky Mountain Retreat Rentals.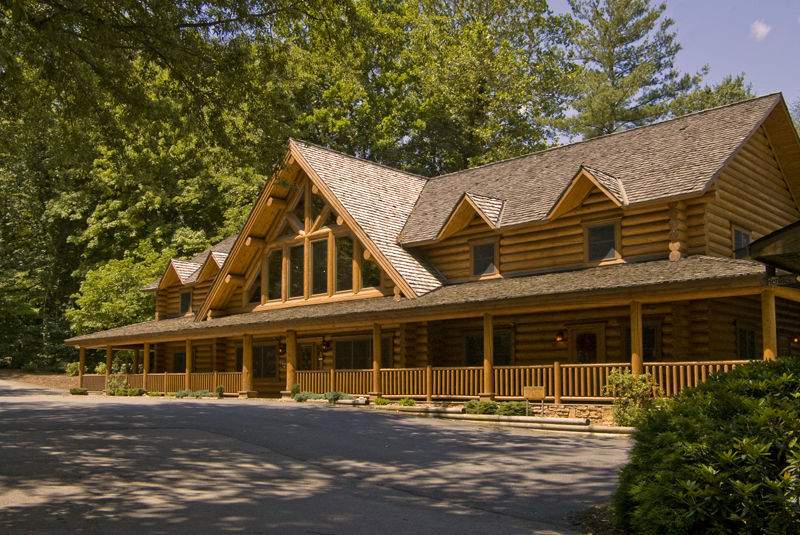 Room for Everyone
The first and perhaps most obvious advantage of large vacation homes is the space they offer. Unlike typical hotel rooms, which may feel cramped with more than a few occupants, spacious vacation homes provide ample room for everyone. They offer multiple bedrooms, several bathrooms, and generous common areas where everyone can gather for meals, games, or to share the day's experiences. The spacious homes at Smoky Mountain Retreat Rentals range from two-bedroom homes for smaller groups to seven-bedroom homes that can accommodate up to fourteen guests, making them perfect for any group size.
Comfort and Luxury
Choosing a large vacation home doesn't mean compromising on comfort or luxury. The homes at Smoky Mountain Retreat Rentals are a testament to this, with each property designed to offer the utmost comfort. Guests can expect well-appointed bedrooms, fully equipped kitchens, plush living areas, and luxurious bathrooms. Some homes even include desirable extras such as fireplaces, hot tubs, game rooms, and outdoor grilling areas. The idea is to provide all the conveniences of your own home, but in a setting that feels like a luxurious getaway.
Quality Time Together
Large vacation homes offer the unique advantage of bringing everyone under one roof. This creates ample opportunities for quality time together, whether it's preparing meals in the kitchen, enjoying a movie in the living room, or simply relaxing on the porch. It's this shared experience that often leads to the most cherished memories.
Nature at Your Doorstep
Spacious vacation homes, especially those located in the Smoky Mountains, offer an immediate connection to nature. With panoramic views of the mountains, quick access to hiking trails, and the sounds of nature as your constant backdrop, it's like having your own private piece of paradise. The homes offered by Smoky Mountain Retreat Rentals are perfectly located to offer guests unspoiled views and easy access to the surrounding natural beauty, making them a nature lover's dream.
Convenience and Privacy
While a large vacation home offers a communal living experience, it provides enough space for guests to enjoy privacy. With separate bedrooms and multiple bathrooms, everyone can have their own private retreat within the larger home. Furthermore, these homes are often located in areas that offer a balance of convenience and privacy. For example, Smoky Mountain Retreat Rentals' homes are in gated communities, close to shopping, restaurants, and multiple activities, yet surrounded by breathtaking nature, offering guests the best of both worlds.
In conclusion, spacious vacation homes in the Smoky Mountains provide an ideal setting for group vacations. They offer ample space, luxury, the opportunity for quality time, a connection with nature, and a balance of convenience and privacy. The experience is akin to having a personal retreat in the heart of the mountains. So, whether you're planning a large family vacation, a reunion, or a getaway with friends, consider the benefits of living large with a spacious vacation home.
Ready to start planning your dream vacation in the Smoky Mountains? Contact Smoky Mountain Retreat Rentals today and explore the range of spacious vacation homes in beautiful Maggie Valley. You can look forward to a vacation filled with comfort, luxury, and unforgettable memories. Don't wait, book today and live large in the heart of the Smoky Mountains!