Mountain Escapes: How Nature Can Improve Your Mental Well-being with Smoky Mountain Vacation Rentals
Our lives in the modern world are characterized by constant stimuli, relentless digital connectivity, and often, unending stress. This continuous pressure can take a toll on our mental well-being. A salve to this problem that is steadily gaining recognition is the healing power of nature. Stepping away from our screens and immersing ourselves in the tranquillity of the outdoors can have significant benefits for our mental health. One of the best ways to experience this therapeutic effect is through a vacation in nature. This is where Smoky Mountain Vacation Rentals in Maggie Valley, North Carolina, comes into the picture.
Disconnect to Reconnect
We live in a world where our attention is continually pulled by emails, social media updates, and constant notifications. This constant digital interaction can lead to mental fatigue. A vacation in the Smoky Mountains, staying in one of the beautiful cabins offered by Smoky Mountain Vacation Rentals, presents an opportunity to disconnect from this digital onslaught.
As we unplug from the digital world, we find a space to reconnect – with ourselves, our loved ones, and the world around us. The tranquility of nature allows us to be present in the moment, a practice known as mindfulness, which has been proven to reduce stress and improve mental well-being.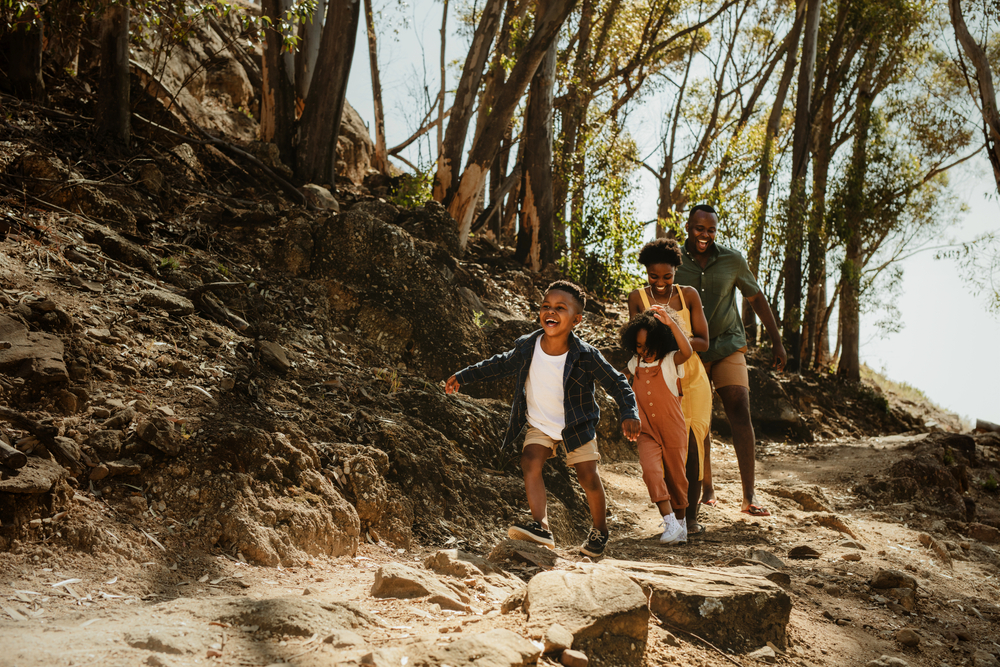 Nature as a Healer
The concept of nature as a healer is not new. For centuries, cultures around the world have recognized the therapeutic effects of spending time outdoors. In recent years, scientific research has backed up these claims, with studies showing that exposure to nature can reduce stress, anxiety, and depression.
The sights, sounds, and smells of nature stimulate our senses in a way that the indoor environment doesn't. This multisensory engagement can divert our focus from our worries and bring a sense of calm and peace. The cabins from Smoky Mountain Vacation Rentals allow you to immerse yourself in the sights and sounds of the Smoky Mountains, providing the perfect setting for mental rejuvenation.
Active Engagement in Nature
While the calm and tranquillity of nature can be healing, active engagement in outdoor activities can further enhance mental well-being. Physical activity in a natural setting can lower stress levels, improve mood, and boost self-esteem.
Smoky Mountain Vacation Rentals provides the ideal base for exploring the outdoor activities that the Smoky Mountains have to offer. Whether it's a challenging hike, a peaceful fishing trip, a wildlife-spotting excursion, or a picnic by a bubbling stream, you can indulge in an array of activities that engage both your body and mind.
Building Connections and Creating Memories
Spending time in nature can also foster meaningful connections. These can be connections with loved ones as you enjoy shared experiences, with new friends met during outdoor adventures, or with oneself during quiet moments of reflection. These connections and the memories created can have a lasting positive impact on mental well-being.
Staying with Smoky Mountain Vacation Rentals, you have the space and the setting to create these bonds. Imagine enjoying a meal with family against the backdrop of a stunning mountain sunset, sharing stories and laughter around a crackling fire, or finding a moment of solitude on a forest trail. These are memories that will be cherished long after the vacation is over.
Enhanced Mental Well-being with a Touch of Luxury
Spending time in nature does not mean you need to compromise on comfort. Smoky Mountain Vacation Rentals offer luxurious log homes, equipped with all the amenities you need for a comfortable stay. After a day of outdoor exploration, you can return to a cozy fireplace, a well-appointed kitchen, and comfortable beds, ensuring that your stay is a perfect blend of natural immersion and luxury.
Smoky Mountain Retreat Rentals; Smoky Mountain Vacation Rentals 
With the unique combination of natural beauty, serene surroundings, outdoor adventures, and luxurious accommodations, Smoky Mountain Vacation Rentals offer the perfect setting for a vacation that will enhance your mental well-being.
Ready to experience the transformative power of nature? Don't hesitate – Book with Smoky Mountain Vacation Rentals today to learn more about their offerings. Book your escape to the heart of the Smoky Mountains today, and embark on the journey to improved mental health and unforgettable memories.