The Magic of Maggie Valley: Uncovering the Hidden Gem of North Carolina with Smoky Mountain Vacation Cabins
Maggie Valley, a small town nestled in North Carolina's stunning Smoky Mountains, is a destination that often flies under the radar. Yet, those who discover this hidden gem find a place of exceptional natural beauty, rich history, and tranquillity that leaves a lasting impression. This is the magic of Maggie Valley, a magic that you can experience first-hand when you stay in one of the Smoky Mountain Vacation Cabins.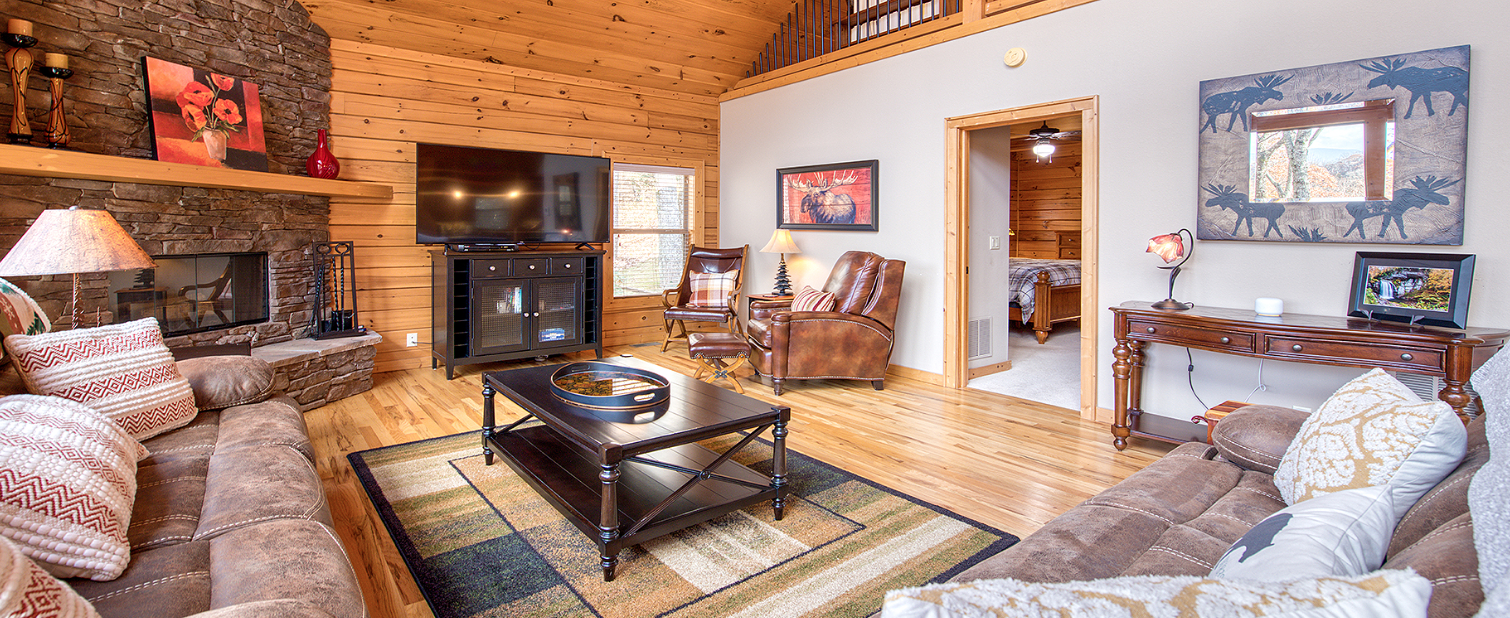 The Splendor of Natural Beauty
Maggie Valley, cradled within the Great Smoky Mountains, is a treasure trove of natural beauty. From lush, rolling hills to spectacular mountain peaks, from tranquil streams to cascading waterfalls, it offers an incredible variety of landscapes. Each season brings its unique charm, be it the vibrant greenery of spring, the rich hues of autumn, the gentle serenity of winter, or the refreshing coolness of summer.
When you stay in a Smoky Mountain Vacation Cabin, you can immerse yourself in this natural splendor. Each cabin offers fantastic views of the surrounding landscape, whether you're sipping coffee on your private porch at sunrise, lounging by the fireplace in the evening, or stargazing from your hot tub at night.
The Rich Tapestry of History
Maggie Valley isn't just about natural beauty; it's also a place steeped in history and culture. The town and its surrounding areas have been home to Cherokee Indian tribes for centuries, and their influence can still be seen today in the local art, music, and festivals.
There's also a wealth of historical attractions nearby, including the Wheels Through Time Museum, which houses a unique collection of vintage motorcycles, and Cataloochee Valley, where you can explore historic buildings and catch a glimpse of the majestic elk that roam the area. By staying in a Smoky Mountain Vacation Cabin, you're perfectly positioned to explore this rich tapestry of history.
The Serenity of Tranquillity
One of the most enchanting aspects of Maggie Valley is its tranquillity. Away from the hustle and bustle of larger cities, it's a place where you can truly unwind, de-stress, and reconnect with nature. The peace and quiet of the valley can be therapeutic, offering a welcome respite from the demands of everyday life.
Staying in a Smoky Mountain Vacation Cabin, you can truly soak in this tranquillity. These cabins offer the perfect blend of rustic charm and modern comfort, creating a cozy haven where you can relax and rejuvenate.
The Joy of Outdoor Adventure
For those seeking a little more excitement, Maggie Valley has plenty to offer. The surrounding Smoky Mountains provide endless opportunities for outdoor adventures, whether it's hiking, fishing, horseback riding, or even skiing in the winter. The Blue Ridge Parkway, known as America's favorite drive, offers stunning scenic routes and hiking trails.
With a Smoky Mountain Vacation Cabin as your base, you have easy access to these outdoor adventures. And at the end of a day full of activity, you can return to the comfort and luxury of your cabin, perhaps soothing your muscles in your private hot tub while enjoying the mountain views.
Local Flavors and Charms
Beyond its tranquillity and outdoor adventures, Maggie Valley also offers a wealth of local charm. The town is dotted with small businesses, from charming shops selling local crafts and souvenirs, to delightful cafes and restaurants where you can sample local flavors. Each of these establishments has its own unique personality, contributing to the warm, welcoming atmosphere that pervades the town.
Don't miss the opportunity to try some North Carolina specialties like fresh mountain trout, delicious barbecue, or traditional southern biscuits and gravy. With a Smoky Mountain Vacation Cabin, you're never far from these local charms. Perhaps you could find a local delicacy to savor in your cabin's fully equipped kitchen?
Local Festivals and Events
Maggie Valley is also host to a variety of local festivals and events that showcase the area's vibrant culture. One notable event is the Hillbilly Jam, a music and arts festival featuring local musicians, artisans, and food vendors. There's also the Smoky Mountain Elk Fest, a celebration of the region's wildlife and natural beauty. By timing your stay in a Smoky Mountain Vacation Cabin to coincide with these events, you can experience the town's culture at its most lively and colorful.
Motorcycle and Car Enthusiasts
For motorcycle and classic car enthusiasts, Maggie Valley is an undiscovered gem. The town is home to the Wheels Through Time Museum, a unique establishment that houses one of the world's premier collections of rare American motorcycles and classic cars. This museum is a must-visit, and it's just a short drive from your Smoky Mountain Vacation Cabin.
Also, the Blue Ridge Parkway and other scenic routes in the area offer fantastic drives or rides with sweeping views of the Smoky Mountains. So why not cruise these roads and then relax in your cabin, reminiscing about the day's adventures?
Stargazing in the Smoky Mountains
With clear skies and little light pollution, Maggie Valley offers fantastic opportunities for stargazing. There are few experiences as humbling and awe-inspiring as gazing up at a sky full of stars. With a Smoky Mountain Vacation Cabin, you have the perfect location for stargazing right on your doorstep. Just imagine, ending your day by watching the stars from your porch or hot tub.
Smoky Mountain Retreat Rentals; Smoky Mountain Vacation Rentals
In Maggie Valley, you'll find more than just a vacation destination. It's a place of adventure and tranquility, of history and culture, of natural beauty and local charm. It's a place where you can experience the magic of the Smoky Mountains, where you can create lasting memories with loved ones, and where you can find a welcome retreat from the world.
Ready to experience the true magic of Maggie Valley? Contact Smoky Mountain Retreat Rentals today to book your luxurious vacation cabin. Embrace the magic, discover the charm, and let your unforgettable Maggie Valley adventure begin!