Top 10 Hiking Trails Near Luxurious Maggie Valley House Rentals for the Ultimate Hiking Getaway
Maggie Valley, North Carolina, nestled amidst the majestic Great Smoky Mountains, is a hiker's paradise. With serene landscapes and picturesque settings, it's an ideal destination for those seeking an unforgettable hiking adventure. Combine your passion for hiking with a comfortable and luxurious stay at one of Smoky Mountain Retreat Rentals' Maggie Valley house rentals. Discover the top 10 hiking trails in the area and find the perfect home away from home to unwind after a day of exploring.
Waterrock Knob Trail: Starting off our list is the 1.2-mile round-trip Waterrock Knob Trail. Leading to the summit of Waterrock Knob, this moderately difficult hike offers panoramic views of the surrounding mountains. The trailhead is located off the Blue Ridge Parkway, making it easily accessible. Although relatively short, the steep incline provides a good workout, and the breathtaking vistas at the summit are worth the effort. Don't forget to bring your camera for this one!
Soco Falls Trail: The Soco Falls Trail is a short, 0.4-mile hike that takes you to the beautiful Soco Falls, a double waterfall cascading into a picturesque pool. This easy trail is perfect for hikers of all ages and skill levels, making it a great option for families with children. The trailhead is located just off Highway 19, only a short drive from Maggie Valley. The enchanting beauty of Soco Falls makes this a must-visit trail for any hiking enthusiast.
Purchase Knob Trail : Experience the diverse flora and fauna of the Smokies on the 6.5-mile loop Purchase Knob Trail. This moderate hike takes you through lush forests, blooming wildflowers, and picturesque meadows, with stunning views of the Smoky Mountains from the summit of Purchase Knob. The trailhead is located at the Appalachian Highlands Science Learning Center, providing an educational opportunity for visitors interested in the area's ecology. Keep an eye out for wildlife such as deer, wild turkeys, and even black bears!
Rough Fork Trail: This is a 5.2-mile out-and-back trail that takes you through the enchanting beauty of Cataloochee Valley. This moderate hike follows a stream, passing by historic structures that offer a glimpse into the area's past. The trailhead is located near the Cataloochee Campground, which also provides an excellent opportunity for an overnight stay. The peaceful atmosphere and captivating scenery make this trail a top choice for nature lovers.
Hemphill Bald Loop: For those seeking a challenging hike, the 13.8-mile Hemphill Bald Loop is a perfect choice. The trail takes you through a diverse landscape of forests, meadows, and ridgelines, providing an excellent opportunity to experience the Smokies' true beauty. Enjoy the stunning views from the Hemphill Bald summit, which sits at an elevation of 5,540 feet. This demanding hike is best suited for experienced hikers and offers a rewarding experience with its breathtaking vistas and diverse terrain.
Blackrock Summit Trail: The moderately difficult, 1-mile round-trip Blackrock Summit Trail offers incredible views of the Plott Balsam mountain range. The hike to the summit is well worth the effort, with sweeping vistas that stretch for miles. The trailhead is located at the Pinnacle Park trail system, which offers additional hiking opportunities for those looking to explore further. The stunning views and challenging inclines make this trail an excellent option for hikers seeking a rewarding adventure. 
Flat Creek Trail : The Flat Creek Trail is a 6.4-mile loop trail offering a moderate hike through beautiful forests, open meadows, and a peaceful creek. Keep an eye out for the abundant wildlife that calls the area home, such as white-tailed deer, elk, and various bird species. The trailhead is located near the Big Creek Campground, providing a convenient starting point for those planning to camp overnight. With its serene surroundings and moderate difficulty, the Flat Creek Trail is a great option for both novice and experienced hikers.
Caldwell Fork Trail: The Caldwell Fork Trail is an 8.4-mile out-and-back trail that takes you on a moderately difficult hike through lush forests, crossing several picturesque footbridges along the way. The trailhead is located near the Cataloochee Horse Camp, making it an excellent option for equestrian enthusiasts who want to explore the area on horseback. The tranquil atmosphere and natural beauty of the Caldwell Fork Trail make it a top choice for those seeking an escape from the hustle and bustle of daily life.
Boogerman Loop Trail: This 7.4-mile loop trail takes you through the heart of Cataloochee Valley, offering a moderate hike amidst beautiful forests, historic structures, and a scenic creek. The trail is named after Robert "Booger" Palmer, who lived in the area during the 1800s and was known for his tall tales. The trailhead is located near the Cataloochee Campground, providing easy access for visitors. The Boogerman Loop Trail offers a unique combination of natural beauty and historical intrigue, making it an ideal choice for a memorable hiking experience.
Max Patch Trail:  Rounding out our list is the short, 1.4-mile loop Max Patch Trail, which offers panoramic views of the surrounding mountains from its grassy summit. This easy hike is perfect for a family outing or a romantic sunset picnic, with ample space to spread out and enjoy the views. The trailhead is located off Max Patch Road, with a well-maintained gravel parking area available for visitors. The expansive vistas and gentle incline make the Max Patch Trail a must-visit for anyone exploring Maggie Valley.
Unwind in Luxury at Maggie Valley House Rentals after a Day of Hiking: Smoky Mountain Retreat Rentals
After a day of hiking and exploring the incredible scenery of Maggie Valley, retreat to your luxurious rental home from Smoky Mountain Retreat Rentals. Unwind in a hot tub, cozy up next to an outdoor fireplace, or enjoy a glass of wine on a spacious porch. Each home offers premium amenities, ensuring a comfortable and relaxing stay after your hiking adventures.
These luxurious homes cater to various group sizes and preferences, from cozy cabins to spacious lodges, with options for pet-friendly accommodations as well. In addition to the high-quality amenities, Smoky Mountain Retreat Rentals prides itself on exceptional customer service, ensuring that your stay is as memorable as the trails you explore.
Smokey Mountain Retreat Rentals: The Ideal Base for Your Hiking Adventures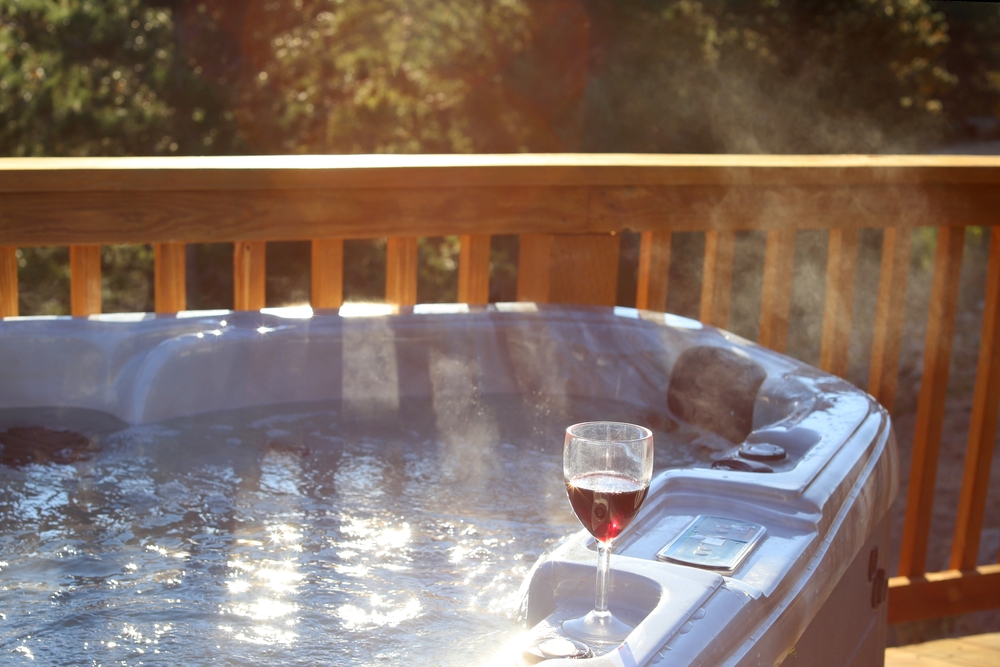 Don't wait to plan your ultimate hiking getaway in Maggie Valley, NC. Call Smoky Mountain Retreat Rentals today at 1-800-769-1177 and find the perfect rental home close to these amazing trails and more. Experience the beauty of the Great Smoky Mountains and the luxury of a perfect rental home on your next vacation. Whether you're an experienced hiker seeking a challenging adventure or a family looking for a relaxing escape, Maggie Valley has something for everyone.