Experience the Best of Both Worlds: Rustic Charm Meets Modern Comfort in Smoky Mountain Cabins
Smoky Mountain cabins represent the epitome of serene vacations, combining the rustic charm of log homes with the comforts of modern living. This balance, so artfully achieved in these structures, allows for a unique experience of relaxation, harmony, and connection with nature while still providing all the amenities necessary for a luxurious stay.
The Rustic Appeal
The moment you step foot in one of the Smoky Mountain cabins, you're greeted with the irresistible allure of rustic charm. The cabins, masterfully crafted from sturdy logs, echo the authentic simplicity of times past, offering a tangible connection to the rugged beauty of the natural surroundings. Their aesthetic appeal lies in their simplicity, where wood furnishing, a cozy fireplace, and thoughtfully selected decorations contribute to a warm, inviting ambiance.
There's an undeniably calming effect to being surrounded by natural materials. Wooden interiors, stone hearths, and woolen rugs provide a respite from the harsh concrete and glass that dominate modern cityscapes. The peace and tranquility that imbue these spaces transport visitors away from their hectic lives into a realm where the ticking clock slows, allowing the mind and body to decompress and recharge.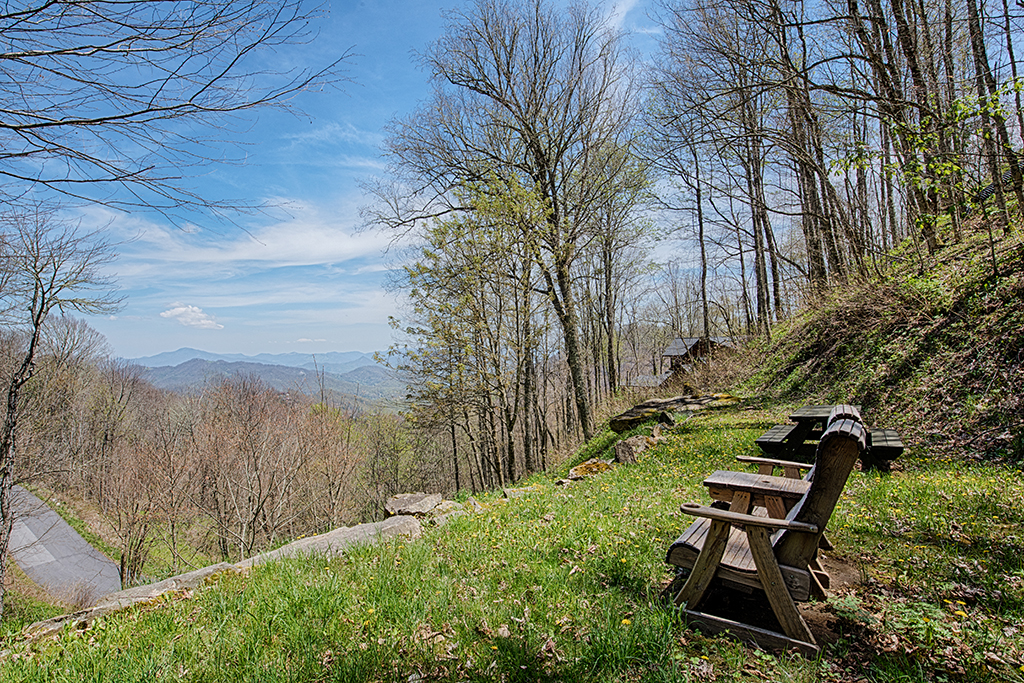 The Touch of Modern Comfort
Despite their rustic appeal, these cabins do not compromise on comfort. Quite the contrary, the ethos behind Smoky Mountain cabins is to harmonize the raw, untamed aesthetics of the mountainous region with the sophistication and conveniences of modern living.
Each cabin comes equipped with all the amenities you would expect in a contemporary home. Fully equipped kitchens with modern appliances make meal preparation a breeze, while spacious living areas with plush seating are perfect for communal gatherings or peaceful solitude. The bedrooms are comfortable, with top-quality bedding, and the bathrooms are clean and updated, often featuring luxurious touches like jacuzzi tubs or high-end shower fixtures.
Choosing Your Ideal Cabin
The range of Smoky Mountain cabins available is wide and diverse, ensuring that there's a perfect fit for every traveler. When choosing your ideal cabin, there are several factors to consider:
Size: Are you planning a romantic getaway for two, a family vacation, or a large family reunion? Smoky Mountain Retreat Rentals offers cabins of various sizes, starting from cozy two-bedroom homes up to spacious seven-bedroom lodges.
Location: Do you prefer a secluded cabin tucked away in the forest, or one closer to local amenities and attractions? Take the time to research and find a cabin in a location that suits your preferences and the nature of your trip.
Amenities: What's on your wish list – a hot tub, a game room, a fireplace, a porch with rocking chairs? The range of amenities offered can turn a great vacation into an unforgettable one.
Budget: Cabins come in various price ranges. Having a clear budget in mind can help narrow down your choices and ensure you get the best value for your money.
Pet-friendly: Are you traveling with pets? Many cabins are pet-friendly, ensuring your four-legged family members can join in the fun.
The Experience of a Lifetime
Staying in a Smoky Mountain cabin offers an experience that goes beyond a mere change of scenery. The cabins, with their melding of rustic charm and modern comfort, serve as a reminder of how we can live in harmony with nature without forsaking our need for comfort.
Days can be spent exploring the great outdoors, whether hiking, fishing, or simply enjoying the splendors of the Smoky Mountains. Evenings can be passed in quiet comfort, maybe by the fireplace with a good book or enjoying a meal with loved ones under the stars.
Smoky Mountain Retreat Rentals; Smoky Mountain Cabins 
Experience the unique blend of rustic charm and modern comfort in the heart of the mountains with Smoky Mountain cabins. Book with  Smoky Mountain Retreat Rentals to explore a diverse selection of cabins and find your ideal vacation home. Whether you're seeking a cozy love nest for a romantic getaway or a spacious lodge for a family reunion, Smoky Mountain Retreat Rentals will assist in finding the perfect fit for you. A vacation in a Smoky Mountain cabin is more than a simple break – it's an unforgettable experience of reconnection with nature and revitalization of the spirit.