Pet-Friendly Escapes: Discovering Maggie Valley Vacation Rentals that Welcome Your Furry Friends with Smoky Mountain Retreat Rentals
Are you planning a vacation to the picturesque Maggie Valley and want to bring your furry friend along? Look no further than Smoky Mountain Retreat Rentals, which offers a selection of pet-friendly vacation rentals and cabins to ensure your entire family, including your beloved pets, can enjoy a memorable getaway. We will explore the pet-friendly options available, the booking process, important pet-related policies, and tips for making the most out of your pet-friendly vacation in Maggie Valley.
Booking a Pet-Friendly Vacation Rental in Maggie Valley
When searching for a vacation cabin in Maggie Valley that accommodates pets, it is crucial to know that only specific rental homes allow pets, and approval must be granted at the time of booking. To ensure a smooth and hassle-free experience, be sure to mention your pet while making your reservation with Smoky Mountain Retreat Rentals. Once your pet is approved, a $107.00 non-refundable pet fee will be required.
Remember, renting a property without prior pet approval can lead to unfortunate consequences, such as being asked to leave without any refund. To avoid this, always verify if pets are allowed in your chosen rental home by referring to Line 17 of your Vacation Rental Agreement.
A Variety of Pet-Friendly Rental Options with Smoky Mountain Retreat Rentals
Smoky Mountain Retreat Rentals offers a variety of pet-friendly vacation homes, each with unique features and amenities to suit your needs. These rentals provide a comfortable environment for your pets, ensuring they feel right at home during your stay. When browsing for a pet-friendly rental, consider the size of the property, the availability of outdoor spaces, and the proximity to pet-friendly attractions and activities in Maggie Valley.
Some pet-friendly rentals in Maggie Valley may offer additional amenities, such as enclosed yards, pet crates, or dog beds. These extra features can make your stay even more enjoyable and stress-free for both you and your pet. Make sure to inquire about any specific amenities you may need when booking your rental.
Maggie Valley's Top Pet-Friendly Activities and Attractions
Maggie Valley is a haven for outdoor enthusiasts, and many of its attractions are pet-friendly, providing ample opportunities for you and your furry friend to bond and create lasting memories. Some popular pet-friendly activities include:
Hiking: Explore the numerous trails in and around Maggie Valley that welcome pets. Ensure your pet is leashed while enjoying these beautiful hikes. Some popular trails in the area include the Waterrock Knob Trail, the Rough Butt Bald Trail, and the Purchase Knob Trail.
Parks: Visit local parks where you can enjoy a picnic, play fetch, or simply relax with your pet in the great outdoors. Some parks in the area that allow pets include the Maggie Valley Community Park and the Waynesville Recreation Park.
Dog-Friendly Restaurants: Discover Maggie Valley's pet-friendly dining scene, where you can enjoy delicious meals alongside your furry companion. Some local restaurants even offer pet-friendly outdoor seating.
Scenic Drives: Take a leisurely drive with your pet through the picturesque landscapes of Maggie Valley and the surrounding areas. The Blue Ridge Parkway is a popular scenic drive that offers stunning views and multiple pet-friendly overlooks and stops along the way.
Pet-Friendly Events: Throughout the year, Maggie Valley hosts various pet-friendly events that you and your furry friend can enjoy together. Keep an eye on local event calendars to discover upcoming events during your stay.
Travel Tips for a Pet-Friendly Vacation in Maggie Valley
Make sure your pet is up-to-date with vaccinations and has a valid health certificate before traveling.
Pack all necessary pet supplies including food, water, medications, toys, and bedding. Remember to bring a leash, collar, and identification tags, as well as any grooming supplies your pet may need.
Research local pet-friendly attractions and activities in advance to maximize your enjoyment during your stay. Familiarize yourself with any pet restrictions or leash laws in the area to ensure a hassle-free experience.
If your pet is not used to traveling, take short trips with them before your vacation to help them adjust to being in a car. This will help make the journey to Maggie Valley more comfortable for both you and your pet.
Always keep your pet's safety in mind when exploring new areas. Be mindful of weather conditions, potential hazards, and the presence of other animals. Ensure your pet stays hydrated and does not overexert itself during activities.
Practice responsible pet ownership during your stay in Maggie Valley. Clean up after your pet and respect the rules and regulations of rental property and local attractions.
Prepare a list of emergency contacts, including the nearest veterinarian, pet supply store, and emergency animal clinic, just in case your pet needs medical attention during your stay.
Be patient and flexible with your pet, as they may take some time to adjust to their new surroundings. Give them plenty of love and reassurance to help them feel comfortable and secure in their vacation rental.
Embracing an Unforgettable Pet-Friendly Adventure in Maggie Valley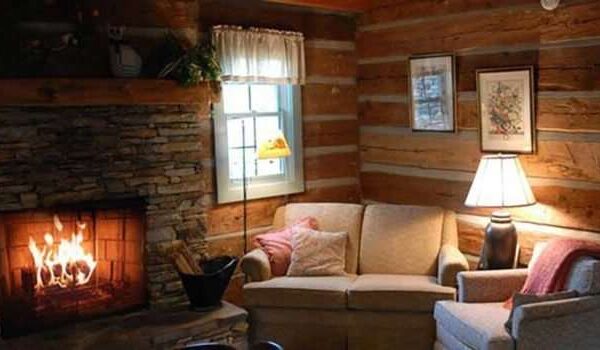 With Smoky Mountain Retreat Rentals, finding the perfect pet-friendly vacation rental in Maggie Valley is a breeze. By following the guidelines for booking and approval, you can ensure a delightful vacation for both you and your furry friend. So, don't hesitate – to start planning your unforgettable pet-friendly escape to the beautiful Maggie Valley today!
By immersing yourself in the various activities, attractions, and experiences available in the area, you and your pet will create lasting memories and strengthen your bond. With the tips provided above, you can be confident that your pet-friendly Maggie Valley vacation will be a fun, enjoyable, and stress-free experience for the entire family. Maggie Valley and Smoky Mountain Retreat Rentals eagerly await your visit, so pack your bags, grab your leash, and get ready to explore the beautiful landscapes and adventures that await you and your furry companion.