Why Vacation Mountain Cabins are Perfect for a Family Getaway in Maggie Valley
Mountain vacations have always been a popular choice for families seeking a retreat from the hustle and bustle of everyday life. The serene beauty of the mountains, the crisp air, and the plethora of outdoor activities make it an ideal destination for a memorable family getaway. One place that stands out for its charm and natural wonders is Maggie Valley. Nestled in the heart of the Great Smoky Mountains, Maggie Valley offers a plethora of vacation mountain cabins that provide comfort, convenience, and an authentic mountain experience. If you're planning a family vacation, here's why vacation mountain cabins in Maggie Valley are the perfect choice, and why you should consider booking with Smoky Mountain Retreat Rentals.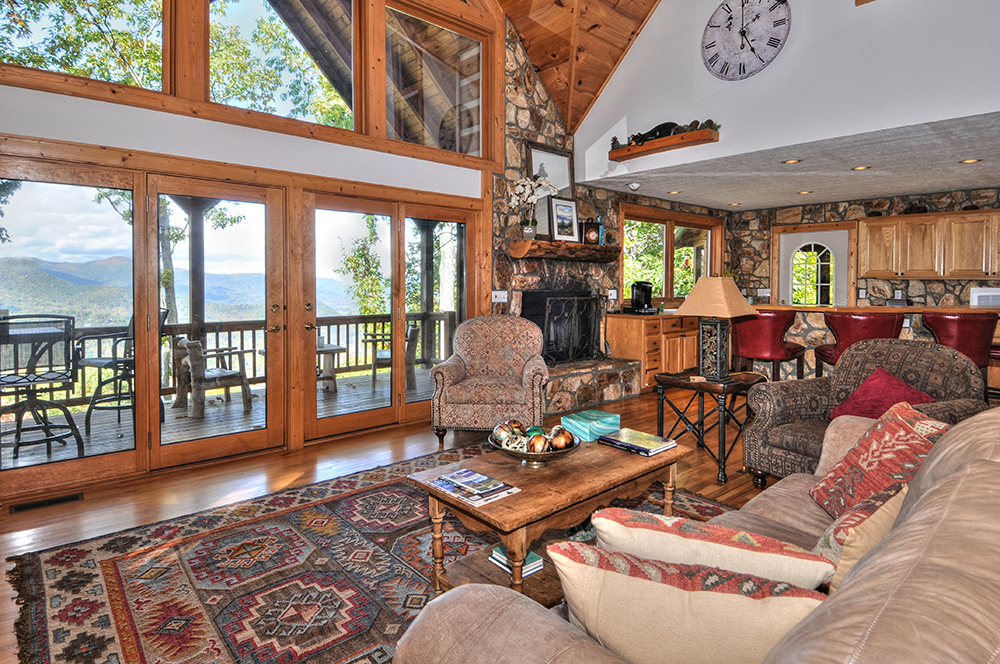 First and foremost, vacation mountain cabins offer ample space for families of all sizes. Unlike cramped hotel rooms, these cabins provide separate bedrooms, living areas, and fully equipped kitchens. This means that parents can have their own privacy while the kids enjoy their own space. It creates a sense of togetherness while still allowing for personal space and relaxation. Additionally, cabins often come with amenities like game rooms, hot tubs, and outdoor grills, ensuring that everyone in the family is entertained and well taken care of.
Another reason why vacation mountain cabins are ideal for family getaways is the stunning natural beauty that surrounds them. Wake up to breathtaking views of the mountains right from your cabin's doorstep. The tranquility and peace that only nature can provide will wash over you as you step outside and take in the majestic scenery. The opportunities for outdoor adventures are endless, from hiking trails that wind through the lush forests to exploring sparkling waterfalls hidden within the mountains. Kids can have the freedom to run around and explore in a safe and scenic environment. Families can bond over fishing in mountain streams, going horseback riding through the picturesque valleys, or simply sitting by a crackling fire, sharing stories and making memories.
Maggie Valley itself is a charming town with a rich history and plenty of attractions to keep the whole family engaged. One notable attraction is Wheels Through Time, a one-of-a-kind museum dedicated to vintage motorcycles and automobiles. Here, both young and old will be fascinated by the impressive collection of rare and historic vehicles. Another must-visit destination is the Cataloochee Valley, where you can catch a glimpse of the area's elk population. Witnessing these majestic creatures in their natural habitat is an experience that will leave a lasting impression on the whole family. For those who love scenic drives, the Blue Ridge Parkway is a must. Take a leisurely drive along this iconic road, stopping at overlooks to admire the panoramic vistas and capture breathtaking photos. And when it comes to dining, Maggie Valley offers a variety of family-friendly restaurants serving up delicious Southern cuisine. From hearty barbecue to mouthwatering comfort food, there's something to satisfy every palate.
When it comes to booking your vacation mountain cabin in Maggie Valley, Smoky Mountain Retreat Rentals is the go-to choice. With their extensive selection of cabins, ranging from cozy retreats to spacious lodges, you're sure to find the perfect accommodation to suit your family's needs. The cabins provided by Smoky Mountain Retreat Rentals are well-maintained, fully furnished, and equipped with modern amenities, ensuring a comfortable stay for your family. Whether you're seeking a rustic cabin nestled deep in the woods or a luxurious mountain lodge with stunning views, they have options to cater to every preference. The friendly and professional staff at Smoky Mountain Retreat Rentals are dedicated to providing exceptional service, making the booking process seamless and stress-free. They can offer valuable advice and suggestions on the best cabin options and nearby attractions, ensuring that your family's vacation in Maggie Valley is truly unforgettable.
Smoky Mountain Retreat Rentals; Mountain Vacation Rentals
Vacation mountain cabins in Maggie Valley offer an ideal setting for a family getaway. With spacious accommodations, breathtaking natural beauty, and a range of activities to suit all ages, it's no wonder why families flock to this mountain paradise. The combination of comfortable cabins, stunning landscapes, and numerous attractions create the perfect recipe for an unforgettable vacation. When planning your next family getaway, consider booking one of the vacation mountain cabins in Maggie Valley and experience the joy of bonding with your loved ones amidst the serene and picturesque landscapes. And for a hassle-free booking process and exceptional service, Book with  Smoky Mountain Retreat Rentals to make your family's vacation dreams come true. Start creating lasting memories and embark on a mountain adventure that your family will cherish for years to come.