The Blue Ridge Parkway is a long stretch of scenic roadways of 469 miles starting in Shenandoah National Park in North Carolina and ending in Great Smoky Mountains National Park in Virginia.
It began construction on June 30, 1936, and has been the most visited unit of the National Park System every year since 1946 except 1949, 2013, and 2016.
All the views are beautiful, but there are a specific few you should see. Here they are:
---
1. Moses H. Cone Memorial Park
Milepost 294
The Moses Cone estate is a 3,500-acre land area with trails for people and horses.
Enjoy 25 miles of trails in any season (as long as the parkway is open). Bring a bottle of water and stroll the trails.
Pier over rolling hills and mountains just like the Cones used to do decades ago.
The Cones built the mansion in the 19th century in a rural area because they liked nature. So much so, that they planted a 10,000-tree apple orchard and three lakes with bass and trout.
Today, you can enjoy the same nature they did a century ago.
2. Doughton Recreation Area
Milepost 238
The Brinegar Cabin is open to visitors on weekdays and weekends (weather permitting).
Step back in history with cultural demonstrations that happen Saturday and Sunday from 10 am to 5 pm during summer. The garden and exhibits are open for viewing as well.
Other things in the area include hiking trails, a campground, and a picnic area — all of which is a perfect thing to do on a weekend.
For the hiker, check out one of the seven trails ranging from two miles to seven and a half miles. There are multiple options depending on your skill level.
RELATED: All the things you can do in Mt Mitchell State Park
3. The Saddle Overlook
Near milepost 161
Mainly just an overlook, this spot is a beautiful spot to see while driving the Blue Ridge Parkway.
Soak in the mountains, hills, and plains during a sunrise or sunset. Sit and eat a lunch or dinner picnic near the parking lot.
You're far enough away from the parkway to feel like you're in your own little world. You're also close to some great trails and camping.
4. Rocky Knob Recreation Center
Milepost 167
As you drive up the Blue Ridge Parkway, Rocky Knob is a great place to stop to take in the views. With greenery, mountains, and animals, this is a great place to relax.
There's a 72-site picnic area for your brown-bagged lunch. Along with tables, there are charcoal grills and comfort stations.
Don't miss out on a fantastic hike deep into nature on the Rock Castle Gorge trail — a moderate to strenuous 10.8 mile loop with elevations ranging from 3,572 feet at Rocky Knob to 1,700 feet at the confluence of Rock Castle and Little Rock Castle Creeks.
5. Pinetree Overlook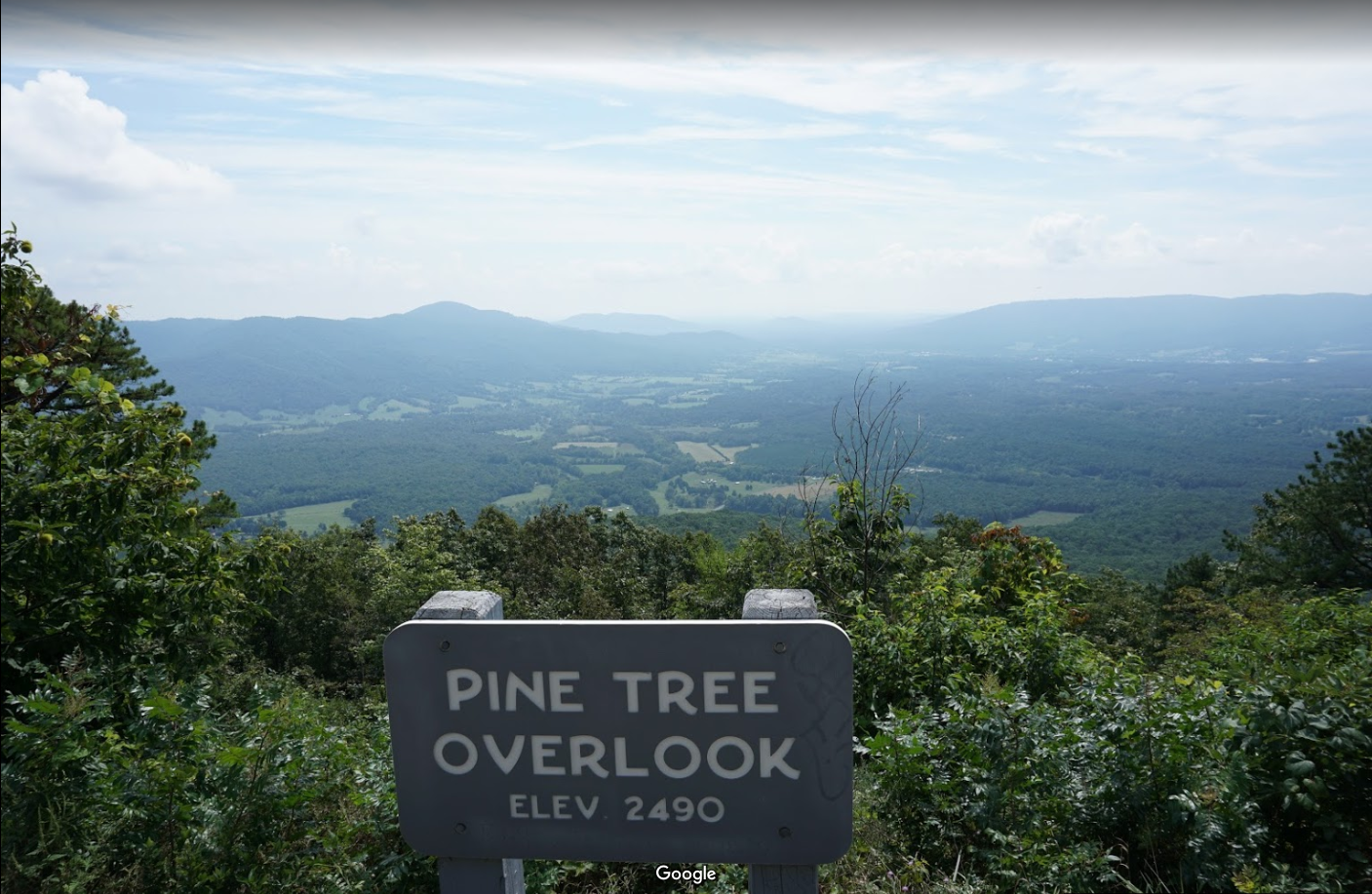 Milepost 95
At an elevation of 2490 feet, you will be high above all terrain you see. It's called "Pine Tree Overlook" because of the large pine tree to the right of views.
Soak in a panoramic view of the Blue Ridge Mountains for miles. It's easy to see the Peaks of Otter, a mountain and area where tourism thrives. See it before you get to it.
---
RELATED: Blue Ridge Parkway
We represent and offer vacation cabin rentals in three Western North Carolina communities: Eagles Nest, Laurel Heights, and Ridgewood Estates. Browse and select a luxurious cabin for one or many people in or near Waynesville and Maggie Valley. Our office is located in the heart of the Smoky Mountains between Asheville and Cherokee.