The Biltmore Estate first began construction in 1889. George Vanderbilt opened the large estate on Christmas Eve of 1895. He died unexpectedly in 1914 and his widowed wife took over the estate. Today, it's designated as a National Historic Landmark and is visited by 1.4 million people each year.
When you visit this large home and estate, there are a few things you MUST do. Here are a few of those:
Take part in an exciting activity
The estate has many interesting activities for you and your family to take part in. Here are a few top ones:
Go on a tour of the home or garden. There are three floors, a Batchelor Wing, and a basement. See art, furniture, and objects that resemble and illustrate the Vanderbilt family.
Play in the backyard. You have 8,000 acres to explore. Stroll, bike, or drive around to see breathtaking views of forests, foliage, and nature.
Escape to the spa. Be treated like a Vanderbilt's guest. Renew your mind, revitalize your body, and reawaken your spirit.
Engage your children. Bring along your children — of any age — to partake of a river float trip, biking, horseback riding, or hiking.
Go shopping at local venues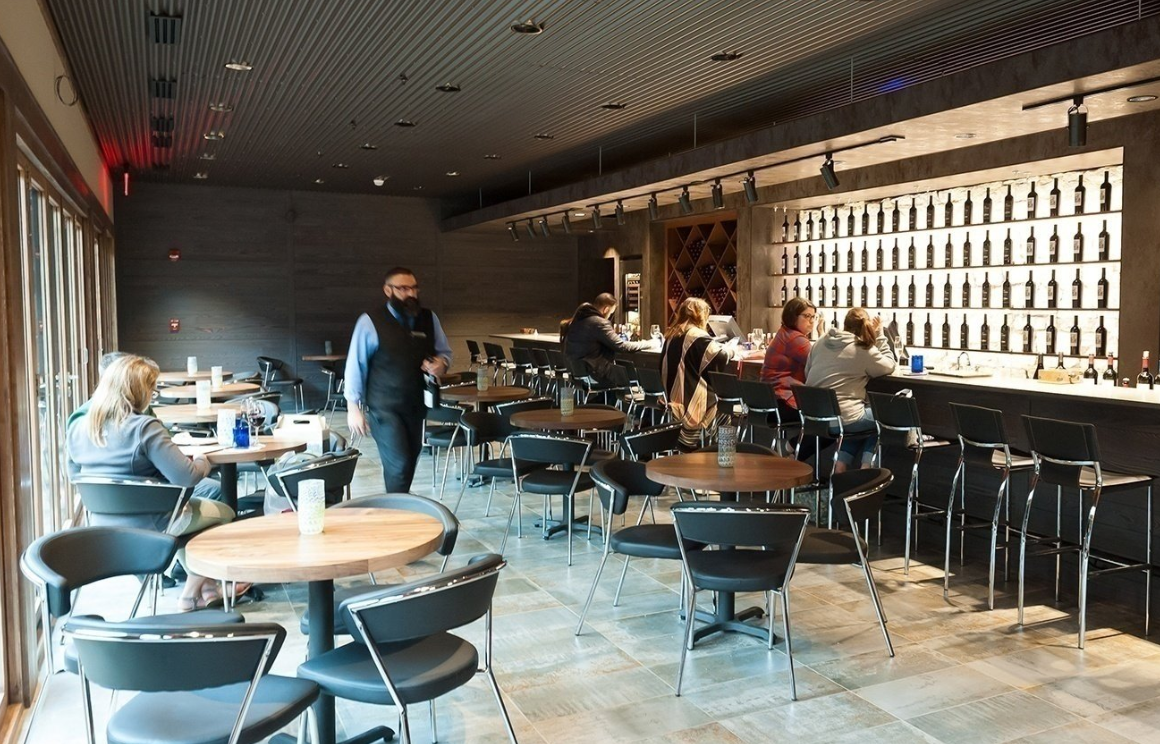 Take a break from tours and visit one of the seven shops in the Biltmore Estate:
Carriage House. A shop with timeless treasures and keepsakes that can be added to your home.
Confectionery. A dessert-lovers dream. Indulge in sweet temptations with treats ranging from chocolate to other desserts.
A Christmas Past. Do you love Christmas? Then this is your shop. Find sparkling ornaments and Christmas cheer in any season.
A Gardener's Place. A large estate wouldn't be complete without a shop about gardening. Browse a variety of plants, accessories, and books.
For Your Home Gallery. Keeping up with the Vanderbilts has never been so easy. Browse a large selection of furniture, lamps, rugs, and art.
Bookbinder's. If you're a bookworm, walk through this library of books relating to Vanderbilt's family and history of the late 19th century.
Toymaker's. Perfect for a gift or souvenir for a friend — or you — when you head home.
Visit the tasteful winery
A day's worth of tours will not be complete without a glass of wine from the Biltmore Estate's handcrafted wine. Choose from reds, whites, and rosé.
Take a behind-the-scenes tour and tasting of the winery where they ferment and bottle. The winery is located in the heart of Antler Hill Village.
RELATED: What you will see when visiting the Biltmore for the first time
Eat at delicious restaurants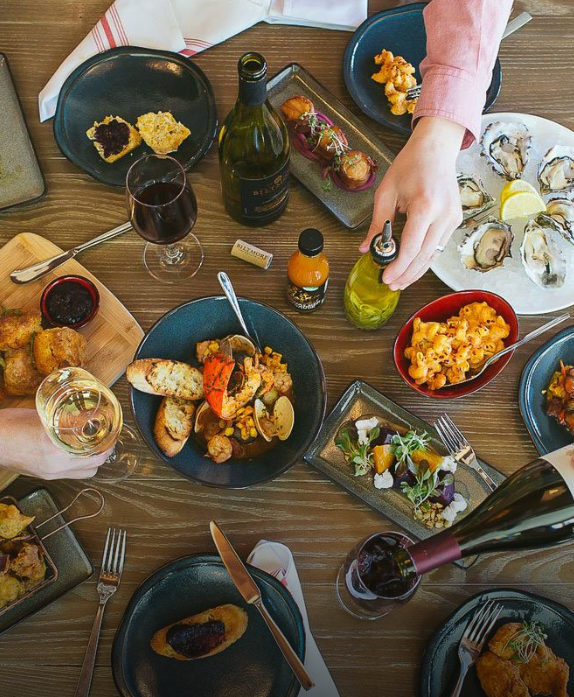 Fifteen restaurants and eating spots are nestled in the Biltmore Estate. Choose where you want to eat tasty things:
Bistro. Regionally sourced ingredients for lunch and dinner.
Village Social. Southern favorites with seafood, burgers, and small plates.
Cedric's Tavern. Simple lunch and dinner for a quick bite. Live music too.
The Dining Room. White linen tablecloths, fine china, and elegance. Fine dining at its finest.
Deerpark Restaurant. Rustic charm and lovely views with lunch buffets.
Library Lounge. Salads and sandwiches located in a four-star hotel.
Stable Café. Classic burgers, smoked BBQ, and other meets.
Wine bar at the Winery. Glasses of wine with cheese or chocolate truffles.
The Bake Shop. Pastries, coffee, and espresso.
The Biltmore Dairy Bar. Hand-scooped ice cream.
The Conservatory Café. Open-air venue with light snacks and small plates.
The Courtyard Marker. Quick hot dog, beer, salad, or snacks with a patio.
The Creamery. Ice cream, sundaes, dessert, and coffee.
The Kitchen Café. Organic coffee and specialty tea.
The Smokehouse. Southern favorites of BBQ, sandwiches, and cold drinks.
Partake of an unforgettable event
Something to do in every season: winter, spring, summer, or fall. Also, see unique exhibitions hosted by the Biltmore Estate.
Browse dozens of events on the Biltmore Estate's event listings. Anything from live music to wine tastings, you're sure to find something you'll enjoy.
---
RELATED: Biltmore Estate & Winery
We represent and offer vacation cabin rentals in three Western North Carolina communities: Eagles Nest, Laurel Heights, and Ridgewood Estates. Browse and select a luxurious cabin for one or many people in or near Waynesville and Maggie Valley. Our office is located in the heart of the Smoky Mountains between Asheville and Cherokee.